The Firefox world record attempt has just weighed in with a whopping 8 million downloads (plus change) in a 24-hour period.
And, as I recently noticed, each Firefox instance carries my name among the men and women mentioned in the credits list (for my work on the Mozilla Add-ons project):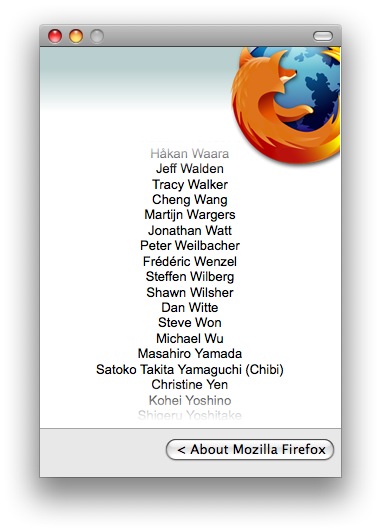 Awesome :) (did I mention I dig my name being spelled correctly?)
If you want to see who else is on the list, click on "About Firefox" in the help (or Firefox, on Mac) menu, then "Credits".
Thanks to Mike Connor (who I believe put me on the list) and to everybody who made Firefox 3 such a great product.