This photo is not photoshopped: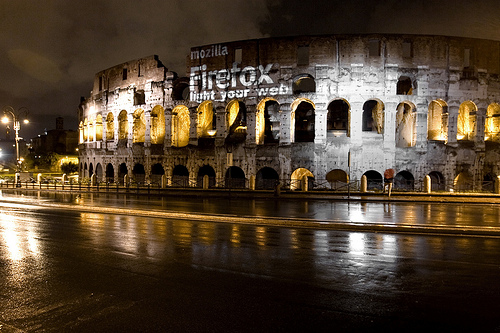 The Mozilla Italia team projected a Firefox wordmark onto Rome's most famous landmark -- and on many other places all over the city. Make sure to check out the picture in its full glory over on flickr.
Picture CC by-sa licensed by nois3lab on flickr.