Carnegie Mellon's wireless network makes me sad: I get about 20 KB/s of constant noise (all day, every day) from, mostly, Windows computers announcing their presence to the outside world via broadcast packets.
In the "network" window, this looks like that: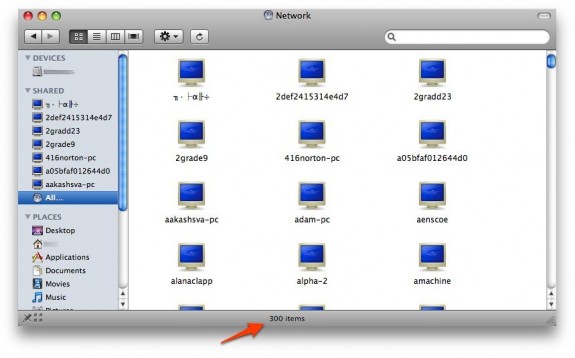 If this is a secret ploy with the intention to empty everybody's laptop batteries as fast as possible, it's working! :) Then again, unlike University of Karlsruhe, CMU puts power outlets into every seat when they drop a bucket of money to renovate a lecture hall. At my home university--with the exception of the new library--laptops have to be mostly powered with their owners' love and respect: Places with appropriate power connections are rare.