I jus stumbled across this awesome (and huge!) world map that overlays a regular map of the world with the countries' respective top-level domain codes.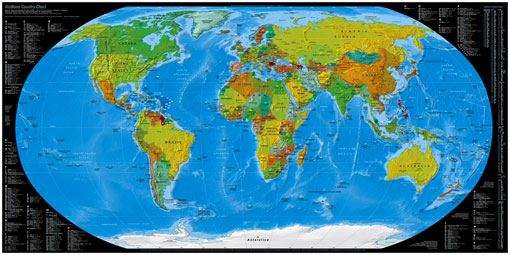 Here's an excerpt from the Caribbean: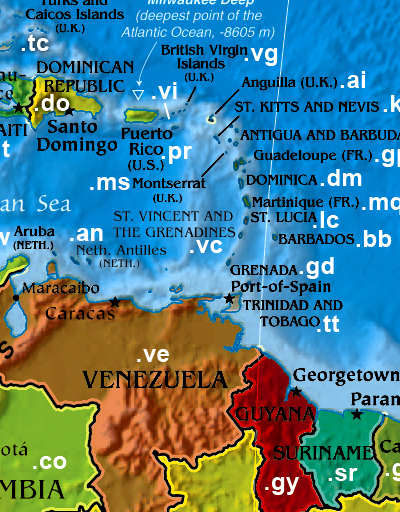 The map is a pleasure to look at even on the screen (I love the colors!), and I might even buy one in print and hang it on the wall.