I know, I know. Technically, it's only a fail pet if a web site uses a nice little creature on an error page announcing unplanned down-time of the service.
That makes this ASCII cow from Craigslist not really a fail pet, but I find it a nice enough idea to blog it anyway: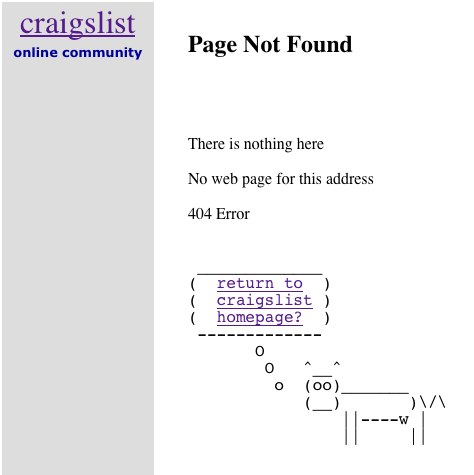 This little fellow shows up on the 404 error page (i.e., any page that does not exist on craigslist.org, such as this one). While it is just taken from a well-known UNIX command, I like it a lot because it goes very well with the simplicity of craigslist itself, which is intentionally so much different than all the shiny "Web 2.0" applications.
Thanks for the hint, Jabba!