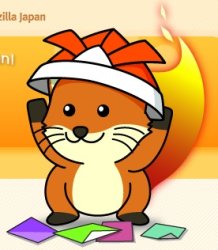 Mozilla Japan's Mascot, a little "firefox" named Foxkeh, became popular across the Japanese speaking Internet quite quickly and wherever he goes, people seem to like the cute little fellow.
I personally always liked his monthly wallpapers (featuring foxkeh and the current calendar), though admittedly I wasn't quite able to read Foxkeh's Japanese blog.
As of today though, Foxkeh has an English blog as well, foxkeh.com, and you should check it out.
After all, you are as curious to learn new things about the web and Firefox as Foxkeh is, aren't you?