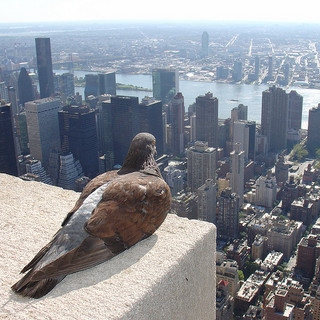 Sure, the view is out of this world. But did you know this 102nd story apartment doesn't come with elevator privileges?
Still want to trade places with me?
Yeah, I didn't think so.
---
I'm blogging about once a week in 2013. This is my entry to the "Trifextra week 51" writing challenge.
The challenge was to write 33 words about one of three photos; I picked the one above.
Image credit: "Empire State Pigeon". CC BY-SA-licensed by *ZeroOne on Flickr.*