I am proud to announce release 1.0 of UpShot, my automatic screenshot uploader for OS X! Lots of news to share, buckle up!
Custom Domain Support
First things first: As promised, UpShot now supports using your own custom domain name with Dropbox. You need to set up your domain to support it, but then UpShot is happy to use it.
Check out the new preferences window with the domain setting at the bottom: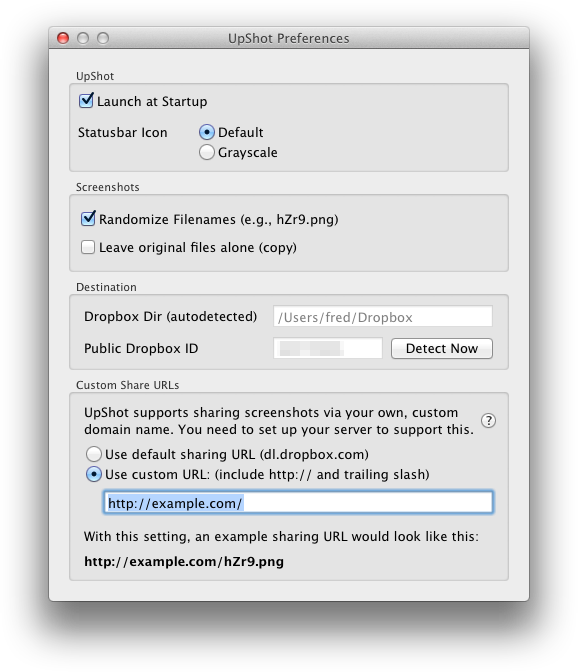 Impatient? Head over to upshot.it and download version 1.0 right now!
Wait what, upshot.it?
With the recent, unfortunate removal of file uploads from Github, I had to put the release files for UpShot elsewhere. So I decided to put my money where my mouth is, get a domain name and actually make a website for UpShot.
This is upshot.it!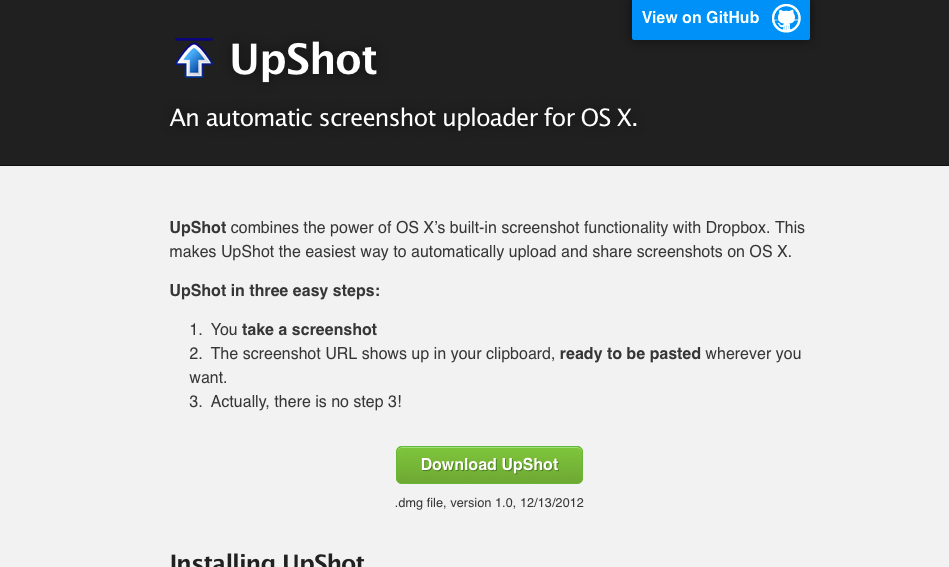 The new website will always have the latest (and previous) releases to download.
Stay up to date on UpShot
I wanted to make it easier for people to stay up to date with the development of UpShot, so I created a Twitter account for it as well: @UpShot_it.
Follow @UpShot_it on Twitter now!
As you may remember, auto-updating the software is on the roadmap for UpShot, but not implemented yet. So this is also the best way to stay up to date with new releases of UpShot!
---
Head over to upshot.it and check out the new version. As always, this is open source: If you have any questions or feedback, comment here or open an Issue on github. Thanks!