Noah's Ark is glad to welcome a new member! bit.ly, the URL shortening service used by default on twitter, hosts a family of pufferfish in their logo, and consequently, a really big one of them is also responsible for guarding their 404 page: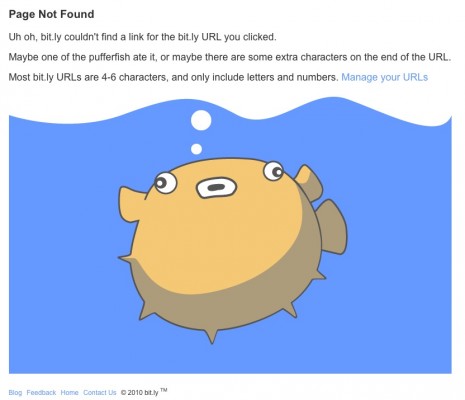 Let's hope all the sea creatures in my giant fail pet aquarium get along well...
Thanks for the link, dolske!