Last weekend I spent at FOSDEM 2010, the tenth installment of the "Free and Open Source Software Developers' European Meeting". It was my first time there, and it was great. It was a full-blown conference and meeting point for both big and small open source projects from all over Europe.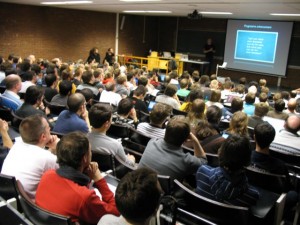 Let me outline some of the highlights:
On some of these issues, I am going to go into more detail in followup posts.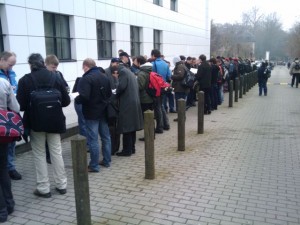 I also went to some presentations that affect my work on the Mozilla project slightly less:
One of the keynotes, Evil on the Internet, was equally as insightful as it was scary. Not only are the scams out there on the Internet getting smarter and harder to detect, it is also frightening how long some scam sites stay online, if no-one feels responsible for them.
Professor Andrew Tanenbaum showed off his MINIX microkernel, version 3, for which he recently received a significant research grant from the European Union. He would also like to see Firefox ported to MINIX, anyone want to help him out? :)
All in all, fosdem 10 was a great success, thanks to all the volunteers who made it happen!