Just recently, my fiancée Tara joined the blogging community with her first own blog called "Domaine de Tara".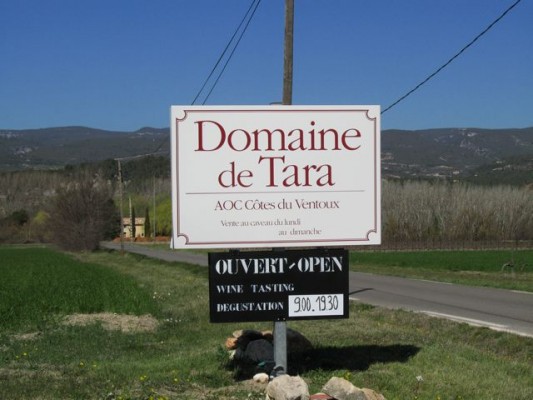 She started off with a nice little article on the hunt for American-style brown sugar in Germany. It also includes a yummy recipe for baking Oatmeal Walnut Chocolate Chunk Cookies which -- in spite of the sugar-related difficulties -- turned out more than delicious.
Her future posts are likely going to be about food (both her passion and profession) and German strangeness she's just bound to stumble across every once in awhile... :)
Feel free to visit her blog, say hello, and maybe even subscribe to the RSS feed. Have fun!
The photo is from a trip we took to Provence, where a winery coincidentally carries my fiancée's name.