Das haben ja schon 1000 Leute vor mir gebloggt. Aber für alle, die es dann vielleicht doch noch nicht gesehen haben und es interessant finden:
Meine Freunde und Kollegen bei der OSU Linux User Group haben letzte Woche irgendwo ((genauer gesagt, auf diesem Feld)) in Oregon einen Firefox-Logo-förmigen Kornkreis in ein Haferfeld gebeamt.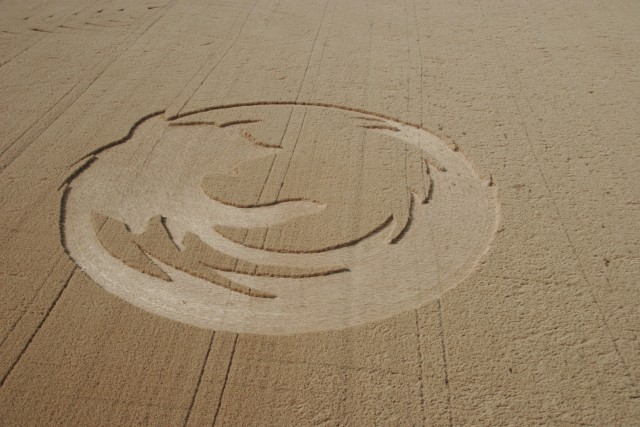 Die Story hat es in digg, slashdot und seine Freunde geschafft, und auch Spiegel Online ((unten auf der Seite)) hat schon berichtet. Wow!
Die Aktion trägt den Beinamen "take back the field" (eine Referenz zum Firefox-Motto "take back the web"), Anlass war übrigens der 200 Millionste Download des Firefox Web Browsers. Zuvor hatte die OSLUG bereits ein Firefox-Logo auf dem OSU MU Quad (Uniplatz) hinterlassen ("take back the sidewalk", nach 50 Millionen Downloads) und in Zusammenarbeit mit der lokalen NASA-Forschungseinrichtung einen Wetterballon gestartet ("take back the sky", 100 Millionen Downloads).
Die Verbindung zwischen Mozilla Foundation und OSU ist stark: So beheimatet das hiesige OSU Open Source Lab etwa die Hälfte der Mozilla-Server und Mozilla ist einer der größten Kunden und Unterstützer des OSL. Zudem beschäftigt die "MoFo" eine gute Handvoll OSU-Studenten in Softwareentwicklung und Systemadministration.